Kaspersky is one of the top antivirus programs used globally by individuals and corporate users. But Germany's cyber intelligence issued a warning against Kaspersky antivirus due to Russia – Ukraine situation.
Why Germany's cyber intelligence issues warning against Kaspersky antivirus?
Kaspersky Lab was founded in 1997 and became popular antivirus software globally. It has headquarters in Moscow, Russia and is operated by a holding company in the UK with over 4000 employees.
Russia recently threatened Europe, NATO and Germany regarding the Ukraine invasion. And Kaspersky Lab is providing the Russian government cybersecurity protection for IT infrastructure. Germany's Federal office for Information Security, BSI, issued a warning after looking into the possibilities of cyber breaches by antivirus software.
According to the BSI, antivirus software has high-level computer privileges to monitor the system constantly. Indeed, antivirus companies upload suspicious files to remote computers for analysis and real-time protection. So there are possibilities of cyber-attack if Russian governments get access to the Kaspersky database under Russian laws.
Furthermore, BSI asked citizens to replace it with alternative antivirus and remove the Kaspersky to manage current risk. Also, urged all organisations to perform assessment and action accordingly to protect the data.
What is Kaspersky's reaction to the BSI statement?
Kaspersky spoke person said they believe the statement by BSI is not based on technical assessment of the product. But it is more a political decision towards the current Russia – Ukraine disputes.
"At Kaspersky, we believe that transparency and the continued implementation of concrete measures to demonstrate our enduring commitment to integrity and trustworthiness to our customers is paramount. Kaspersky is a private global cybersecurity company and, as a private company, does not have any ties to the Russian or any other government.", stated by Kaspersky.
Recently, Eugene Kaspersky, CEO of Kaspersky Lab, tweeted regarding the current Ukraine situation.
We welcome the start of negotiations to resolve the current situation in Ukraine and hope that they will lead to a cessation of hostilities and a compromise. We believe that peaceful dialogue is the only possible instrument for resolving conflicts. War isn't good for anyone.

— Eugene Kaspersky (@e_kaspersky) March 1, 2022
Such words gained the attention of many and raised questions about globally trusted antivirus software company. The tweet also raised concerns for its users in Europe and western countries.
However, Eugene Kaspersky stated, "That is why I consider the BSI decision as an unwarranted and unjust attack on my company and specifically on Kaspersky employees in Germany and Europe." over the blog.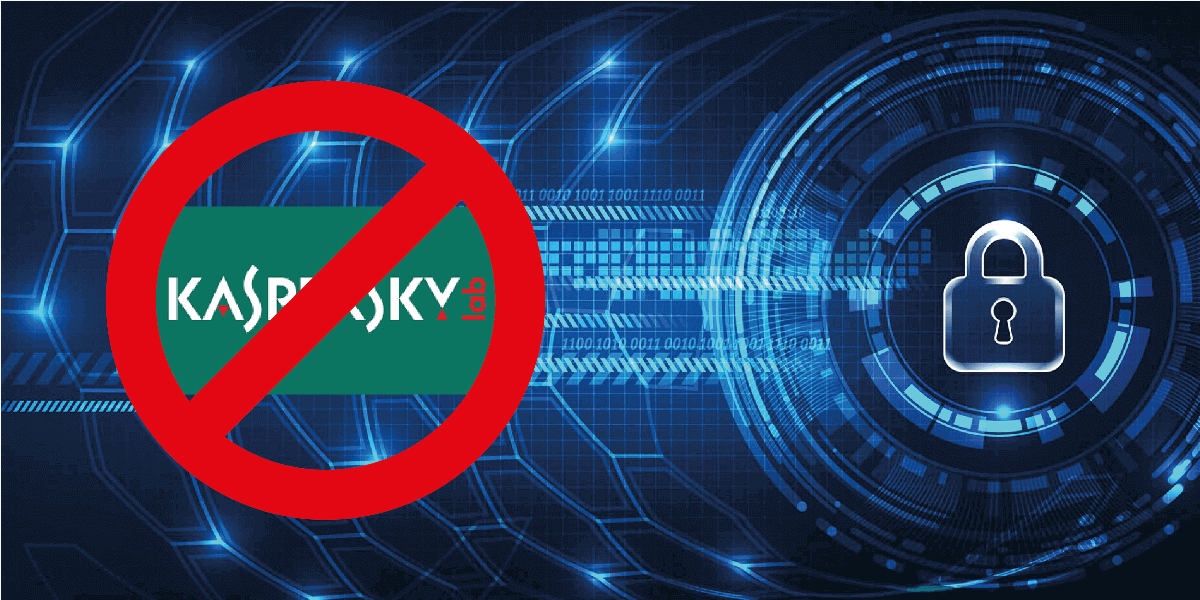 Is it safe to use the Kaspersky antivirus program in western countries?
Well, it's up to the user if they like to keep using Kaspersky antivirus or use alternatives like Norton, McAfee or Trend Micro. But use one at least as cyber-attacks increased during COVID where work from home became new normal. Of course, people won't have corporate IT security at home, and hackers benefit from loopholes of home networks.
Kaspersky has a long history of 25 years, and it's excellent antivirus software. But Kaspersky faced controversy for stealing data from the US National Security Agency's contractor in 2015. The US Department of Homeland Security banned Kaspersky from all government departments on 13 September 2017. The US government believed that Kaspersky Lab worked with the Russian Federal Security Service (FSB).
Final Thoughts:
Cybersecurity is a critical part of IT infrastructure, and all should have some cybersecurity in place. It can not only protect corporate but individuals as well. You may have heard that South Australian government employees data was stolen a few months back. Hackers used third-party payroll software to steal 80,000 government employees data in a cyber-attack.
In short, cyber-attack is common nowadays, and anyone can fall into the insecure zone. But you can't ignore the possibilities of your data breach, either its fact or political decision. In the past, big tech giants breached the privacy law when the western government asked for users data. So think twice and decide which antivirus software is secure and good for you.