CD Projekt, the game development company of Cyberpunk 2077 hit by a ransomware attack on 9th Feb 2021. The hacker group claimed to have stolen Cyberpunk 2077, Witcher 3, Gwent and unreleased version of Witcher 3 source code. The cyber attackers also left the note for stolen documents of accounting, admin, HR, investor relations and some other.
It seems the time is not with them as they had lots of complaints about laggy gameplay of Cyberpunk 2077 within a few days of launch. The chaos for bad game development of Cyberpunk 2077 by CD Projekt ended with the customer's refund.
Cyberpunk 2077 ransomware attack and demands:
The hackers threatened CD Projekt to leak the games source code online and documents sent to gaming journalism contacts for undisclosed demand. The attackers gave 48 hours to negotiate as per public Tweet by CD Projekt.
Important Update pic.twitter.com/PCEuhAJosR

— CD PROJEKT RED (@CDPROJEKTRED) February 9, 2021
However, CD Projekt denied any negotiation with hackers and left everyone surprised. As per the official tweet by CD Projekt, any personal data of players of users hasn't been compromised in a ransomware attack. Also, the company said, they have encrypted backup and already begun to restore the data.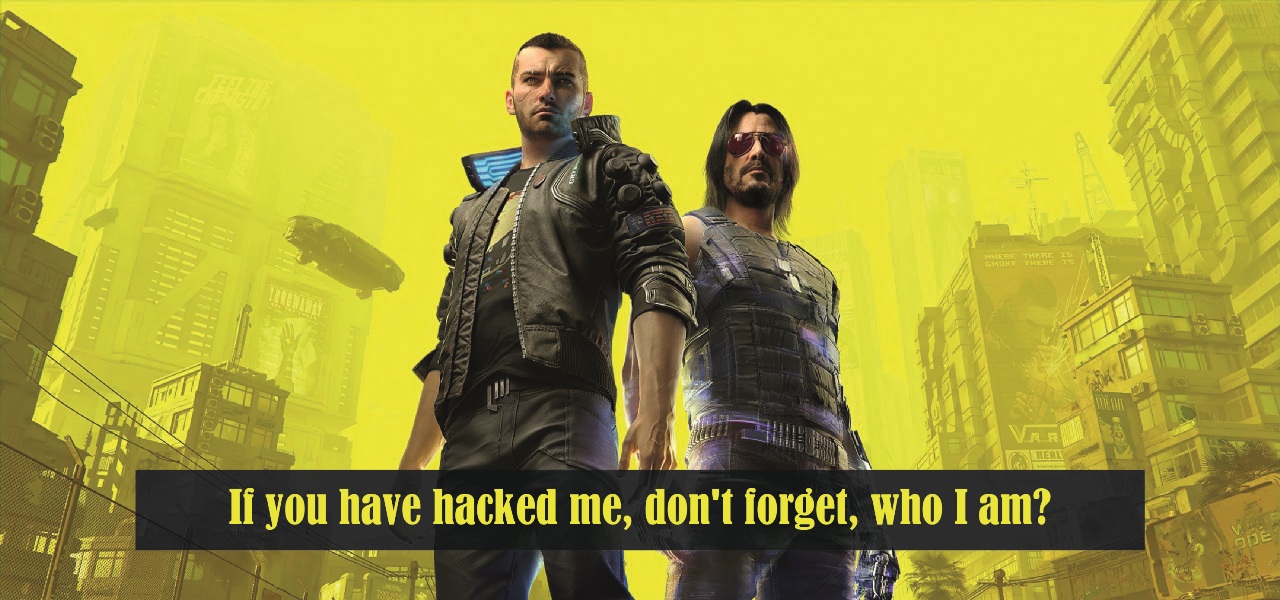 The company further informed law enforcement authorities and showed readiness to work with an IT forensic specialist to investigate matter deeply.
CD Projekt's response to hackers left everyone's overwhelmed because ransomware is one of the major issues nowadays. Recently, many government organisations have paid millions of dollars to attackers to exchange data with the Bitcoin and other cryptocurrencies.
Why do hackers prefer Bitcoin or Cryptocurrencies for Ransomware?
The transaction is not traceable of Bitcoin or any Cryptocurrencies at this stage, and so it's hot and in demand for cyber attacks. There is no Banks in-between and not protected by government bodies, so easy to transact with virtual wallets without leaving a trace. You don't have to provide your legal name or address even to having a cryptocurrencies virtual account or wallet. So it's easy to use the Bitcoin or similar virtual currencies and demanded in cyber attacks.
Bitcoin is the highest valued cryptocurrency globally and used by many businesses in terms of payments. Mainly, online shopping portals using the Bitcoin as an acceptable payment method along with credit cards and PayPal.
Hopefully, the government will take some steps and making cryptocurrencies transparent like bank money for transactions. That way, it will be easy to track any cryptocurrency and save many from being hacked for such unreasonable demands.
How do hackers get into the system?
Well, there are many ways for them to get into your system, and it's not only network security, but your actions may lead you towards the easy targets for hackers. The acts like opening attachments and links from unknown sources, downloading pirated software, installing apps from unreliable sources and many other aspects leads towards the security breach. So always verify the attachments and link before you act over it.
Also Read: 12 PRO Email Security Tips Every User Should Follow in 2021
Final Thoughts: (Cyberpunk 2077 ransomware attack)
COVID-19 changed everything around the world, and working from home became a new trend. It is easy to target people working for big corporations and working from home because of the lack of proper cybersecurity in place.
Obviously, it's more secure at corporate offices than at home. The home network does not have the facilities like firewall gateways, data encryption and secure data storage, so hackers taking advantage of the situation. According to the report, the estimated damage from ransomware in 2020 reached the US $20 billion. Whereas, 2019 data shows that hackers demanded the US $ 11.5 billion in various ransomware attacks.
The Cyberpunk 2077 ransomware attack is one of the biggest attacks and may have asked for a significant amount. But denying the negotiation with hackers seems the golden rule and learning curve for such a high-tech world. The hackers are constantly trying to sneak into someone's system, but our responsibilities are to keep our infrastructure secure. So think thrice before you click on any attachment or links, keep your device password-protected, and regularly backup your data.