Google Chromecast is one of the favourite streaming devices around the world. But it has one missing feature in compare of other Smart TV Boxes like Apple TV which put them down in preferred streaming device. You can stream Netflix, Hulu, Disney Plus and now Amazon Prime Video over the Chromecast directly from your phone or tablet. But the new upcoming Google's Chromecast in 2020 will have similar features like Apple TV or other Android TV boxes.
Google Chromecast Sabrina Features:
The upcoming Chromecast device by Google will have a fully-featured Android TV Box function. So users can enjoy the direct app access via Android TV UI. It will be easier for a user to watch Netflix, Hulu, Disney Plus, Live TV and possibly Amazon Prime Video directly on this Android streaming device.
The new Chromecast will have 4K support so you can enjoy the high-quality videos by various online streaming services. It will support direct HDMI-CEC inputs to adapt a single remote volume control feature. It has a new round and soft looking physical design, which looks fantastic.
A new Android TV with the combination of Chromecast feature will come with minimum keys remote. This remote has a Google Assistant button, Favourite button along with Play/Pause, Volume, Home and Return buttons.
Google Chromecast Android TV UI  and Smart Devices Features: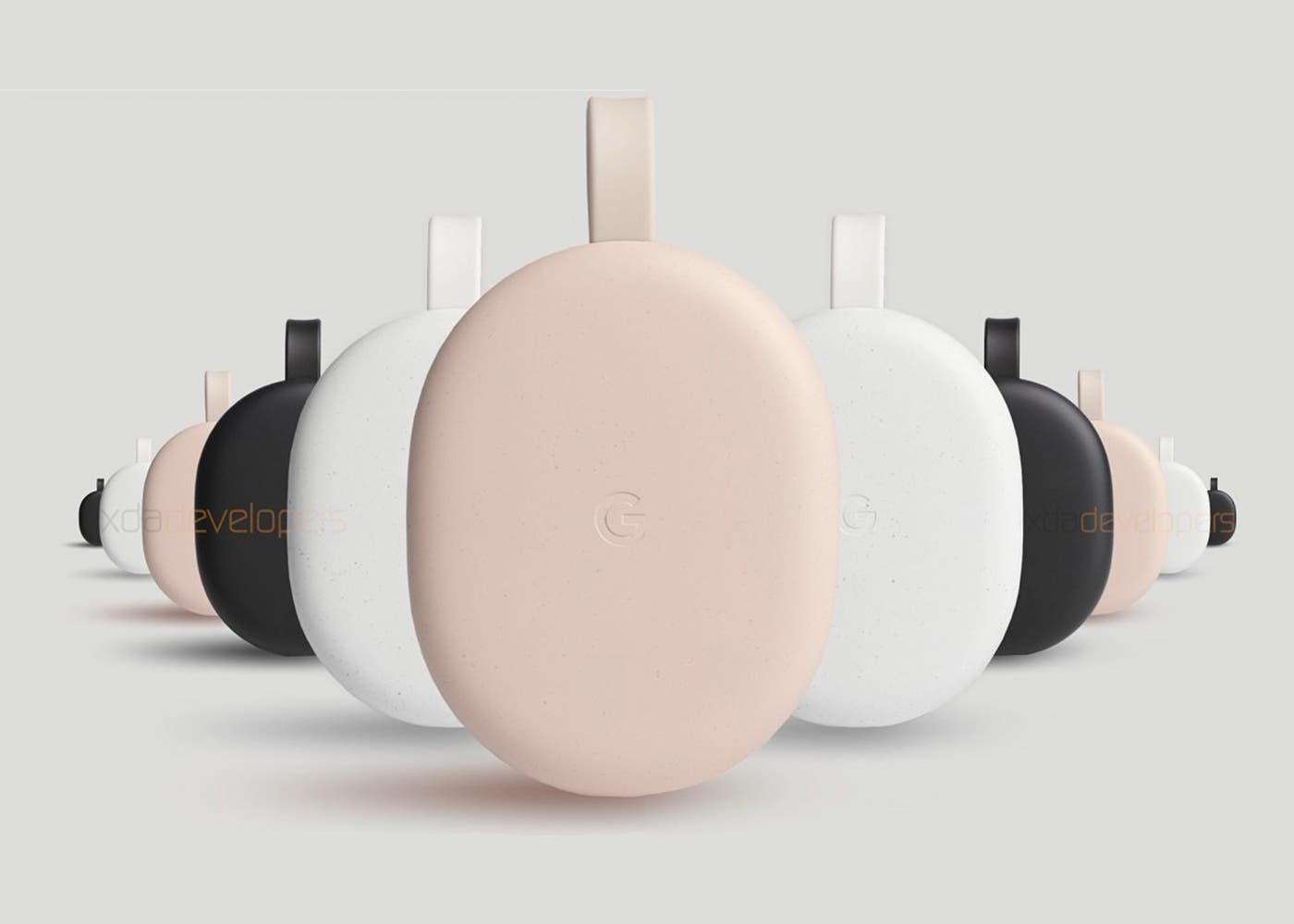 Image Credit: XDA Developers
XDA Developers have some glimpse of the Chromecast Android TV features which shows that it will have a Google Assistant support. It will also have YouTube TV integrated for ease of use and Android TV UI loaded for content-based streaming services. There is a possibility to have Nest smart devices notification such as cameras and video doorbells. It may support the third-party Google Assistant compatible devices such as CCTV cameras and other IoT platforms.
Google Chromecast Sabrina Android TV Price and Release Date:
The Sabrina, a new upcoming Android TV or Google Chromecast price is predicted to have approx. $80 USD or $120 AUD which is a little higher than Chromecast Ultra. But it is also rumoured to have a price tag below $100 in Australia for upcoming Google Chromecast Android TV Dongle.
The release date for new Chromecast not scheduled yet but expected to launch in November 2020.  It's a time for some major tech companies revealing their upcoming products during Holiday 2020.
Conclusion:
The new upcoming Chromecast Dongle by Google finally will have a fully-featured Android TV UI. And it will put them in a similar market of Apple TV, NVIDIA Shield and other streaming boxes. It will be worth to have this new upcoming Chromecast Dongle if it comes with the all rumoured features.
Let see what features and apps come preloaded in a new Android TV UI based Chromecast by Google.