Google Pixel 4A is about to release with lots of features and an affordable price tag. The phone expected to launch in late May or early June as per rumoured news by mobile blogger.
Features at a glance:
Processor: Qualcomm Snapdragon 730G
RAM: 6GB
Display: 5.81 inches
Camera:  12 MP Rear Camera and 8 MP Front Camera
Storage: 64GB & 128GB
Price: Approx. $649 AUD or $399 USD
Release Date: Late May or early June
Google Pixel 4A Specs:
The new upcoming Pixel 4A by Google will have Qualcomm Snapdragon 730G processor and 6GB RAM. The primary specifications of Pixel 4A are enough for day to day usage as it comes with the cool price tag.
The processor is ARM-based eight cores chipset that can clock up to 2.2 GHz on two Cortex-A76 cores, and six Cortex-A55 cores can clock up to 1.8 GHz on SD730G. This Snapdragon 730G processor optimised for gaming, and so it called a 730G. The processor chipset also optimised for Wi-Fi and has higher GPU resolution capabilities than a standard SD730 chipset.
Pixel 4A rumoured to have a 5G with Snapdragon 765 processor as well. But if it will come out with 730G, it might not have the 5G connectivity. But Pixel 4A might have 5G connectivity to compete with other budget phones as per market trends.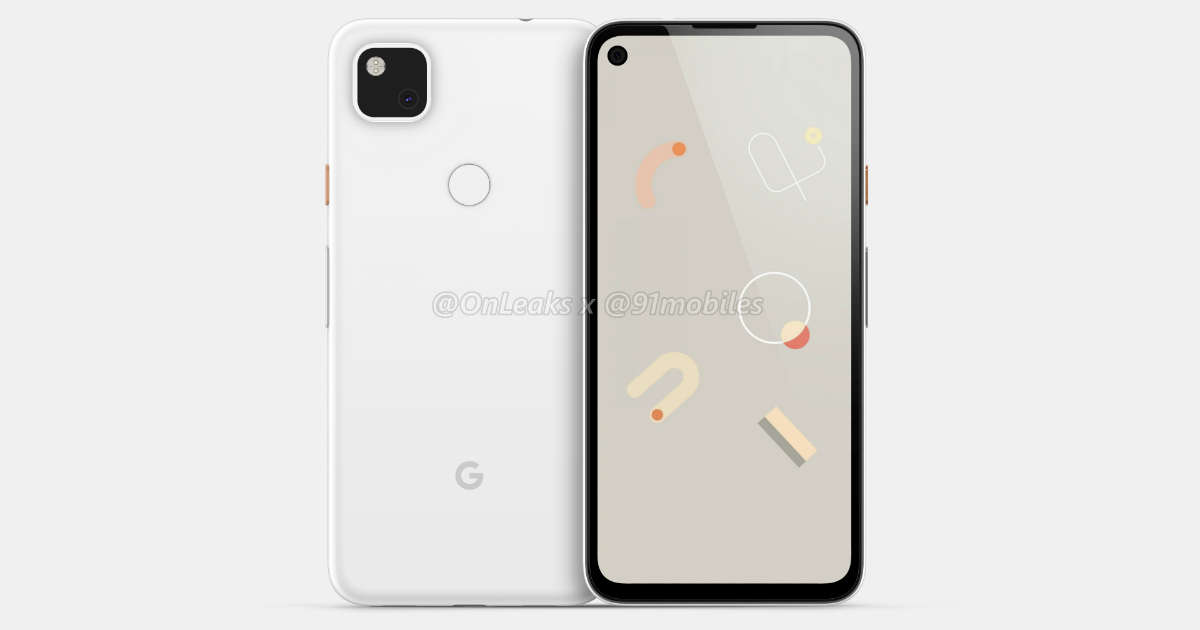 Image Credit: 91Mobiles
Pixel 4A Storage, Battery and other features:
The new Pixel 4A may come in a two storage version, one is 64GB, and another is 128GB. We don't have any information about the expandable memory slot at this moment though.
The longer battery life is a must feature for the phones in the current era, and so Pixel 4A will have a 3080 mAh battery. This powerful battery can last for the day on medium to heavy usage. So the user can enjoy longer videos, messaging and gaming time.
User considering a fast charging nowadays and Google Pixel 4A will get it via USB-C charging port. You can also use the USB type C port for faster data transfer, and it will support OTG connectivity as well. The phone may come with the 18W fast wall charger to make it half full in about 25 minutes.
The phone will also have the 3.5mm headphone jack so you can enjoy the music via regular wired headphones. Or you can play it on your external speaker by connecting to Pixel 4A's via an extension cable.
Full HD OLED Display:
As per previous model Pixel 3A, Pixel 4A will come with a plastic housing and 5.81 inches OLED display. It will also have a Full HD at 2340 x 1080 pixel screen resolution, which is better than the last Pixel phone model. The optimised GPU with OLED display designed to give a better viewing experience for gaming user during the gameplay.
Pixel 4A Camera Specifications:
Pixel 4A by Google featured with 12 megapixels camera on the back and 8 MP selfie camera on the front. The front punch hole camera will have an 84 degrees viewing angle which will shoot at 30 fps and 1080p resolution. And a back camera would be able to record at 1080p at 30 60 & 120 fps. The camera will be able to record 4K video at the rate of 30 fps as well as 720p video at 240 fps.
Google Pixel 4A Release Date and Price:
Google Pixel 4A scheduled to launch on 22nd May 2020 according to the German blog "Caschys Blog". But there are higher chances that Google release Pixel 4A phone at Android 11 launch event on 3rd June 2020. And new Pixel phone may come with the latest Android 11 rather than Android 10.
The new Pixel 4A phone will have a price tag of USD $399, which is approx. $649 AUD for Australian users. It will be available to pre-order from the various cellular providers once available in Australia.
Conclusion:
The new upcoming Pixel 4A phone by Google will come out with the excellent specs and affordable price. It will have Snapdragon 730G processor with 6GB RAM and 64 to 128 GB variants. The phone will have 12 megapixels rear camera with 4K recording and 8 MP front camera for selfie lovers.
Google Pixel 4A may get released on 3rd June with Android 11 as per rumours. It will cost $399 USD for United States customers and $649 AUD for Australian customers. Google Pixel 4A is a good budget phone to have with better specs at an affordable price.