Apple set the 13 October 2020 for new devices launch including new iPhone 12, iPhone 12 Mini, iPhone 12 Pro and iPhone 12 Pro Max models. But real design and iPhone 12 price have leaked just before the launch date by Apple RUMORs.
⚡️iPhone 12 PRICING⚡️ I got ✅✅✅

– 12 mini (5.4") :
64GB $649
128GB $699
256GB $799

– 12 (6.1") :
64GB $749
128GB $799
256GB $899

– 12 Pro (6.1") :
128GB $999
256GB $1099
512GB $1299

– 12 Pro Max (6.7") :
128GB $1099
256GB $1199
512GB $1399

— Apple RUMORs (@a_rumors1111) October 1, 2020
The actual price and multiple models of iPhone 12 leaks are giving consumers an idea for storage size accordingly. But let buyers decide to upgrade or not in the current pandemic situation where financial hardship matters.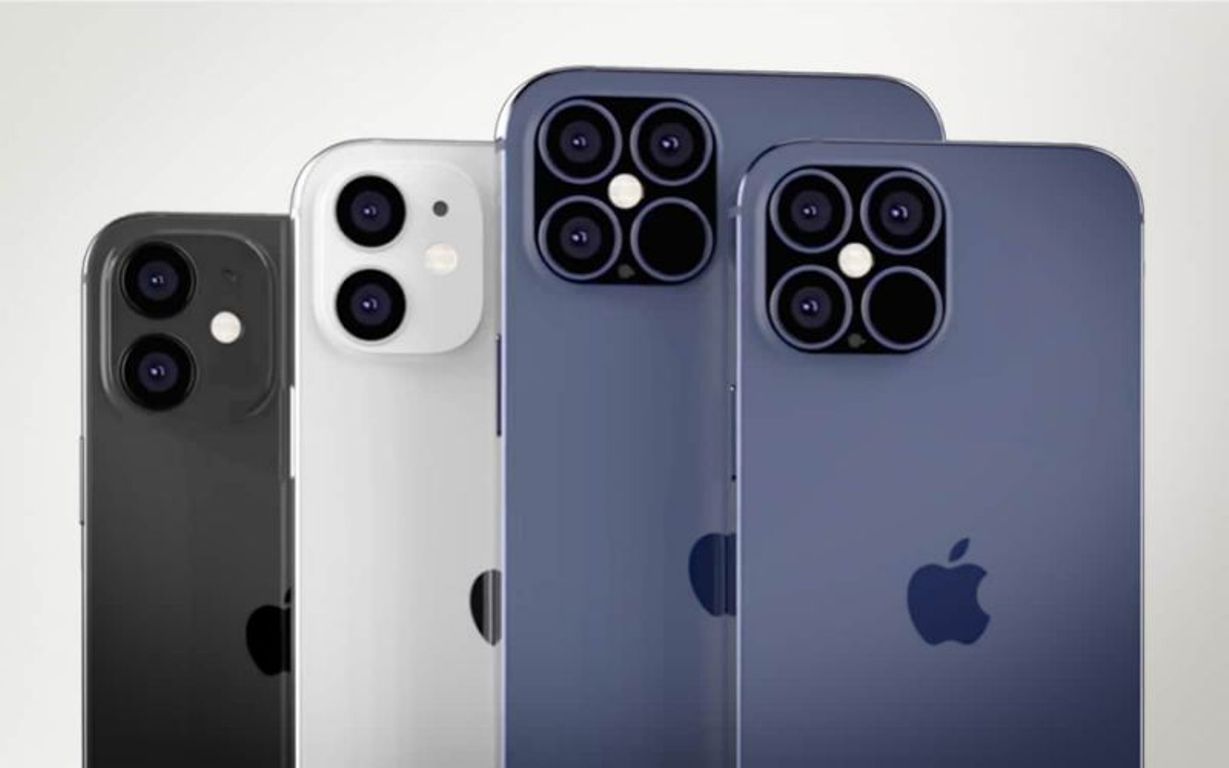 iPhone 12 Renders – Source: Yahoo!
Apple iPhone 12 Mini and iPhone 12 price guide:
Apple launches iPhone 12 Mini this year with the smaller screen size of 5.4-inches. An iPhone 12 Mini will cost US$649 or AU$899 approximately for 64GB variant. A 128GB variant will cost US$699 or AU$975, and the 256GB model price is US$799 or about AU$ 1099. This new smaller iPhone 12 model designed for users who like to keep the pocket-friendly phone. It is smaller but powerful and features rich mobile phone yet so worth to get one if you still love small screen phones.
An iPhone 12 regular model has a 6.1-inch display size and has various options for storage. The price for the iPhone 12 64GB model is US$ 749 or approx. AU$1049. Whereas 128GB will cost US$799 or AU$1099 and 256GB price will be US$899 or AU$1249 approximately.
Apple iPhone 12 Pro and iPhone 12 Pro Max price guide:
Apple iPhone 12 Pro variant has the same 6.1-inch display size as iPhone 12 regular models. But price differences are significant due to the specifications and features of iPhone 12 variants. An iPhone 12 Pro 128GB variant will cost US$999 or AU$1399. And prices for iPhone 12 Pro 256GB and 512GB models are US$1099 (AU$ 1529) and US$1299 (AU$1799) respectively.
The new upcoming device from Apple has the most prominent model of iPhone 12 variants tagged as "Pro Max". This variant will have the large 6.7-inches display size and fastest mmWave 5G technologies. This device has lots of other features that make it unique, but it won't be pocket-friendly. The pricing for the iPhone 12 Pro Max model is high as per leaked information but worth to have one if you like bigger screen phones. Apple iPhone 12 Pro Max price will start from the US$1099 (approx. AU$1529) for 128GB storage version. But if you are looking for a bigger storage space like 256GB and 512GB, it will cost US$1199 (AU$1675) and US$1399 (AU$1949) respectively.
Conclusion:
The upcoming iPhone 12 releases four variants with various specs and storage size. Apple is continually improving iOS for better features and performance of new iPhone devices. And a new A14 chipset in iPhone 12 will make it faster than previous models of iPhone 11.
Apple is launching the iPhone 12 Mini with a smaller screen size for users who likes the pocket-friendly phones this year. It's a significant advantage, but they will have a larger display model as well to meet the current demand of mobile phone users. The price range is getting little expensive, but it's a trend of premium Apple devices such as iPhone, iPad, iMac or Macbook.
We all are excited about Apple's unveiling iPhone 12 at the launch event on 13 October this year. Apple may release the iPhone 12 Mini, iPhone 12 and iPhone 12 Pro models first and iPhone 12 Pro Max will be the last one. But they may release and sell it together within a few days of the launch event. So please wait for the event date as it's only a few days away.