DJI Mavic Air 2 near the launch date and the recent leak of drone reveals the information about features, price, specs and release date.
At a glance:
4K Video Recording
48 MP photos
3-axis image stabilisation
ActiveTrack 3.0
3500 mAh battery
34 Minutes of flight time
$1299 (AUD)
DJI Mavic Air 2 release date has been scheduled for 27th April 2020 at 11:30 Australian Time. The drone will have lots of improved features that will amaze the DJI fans.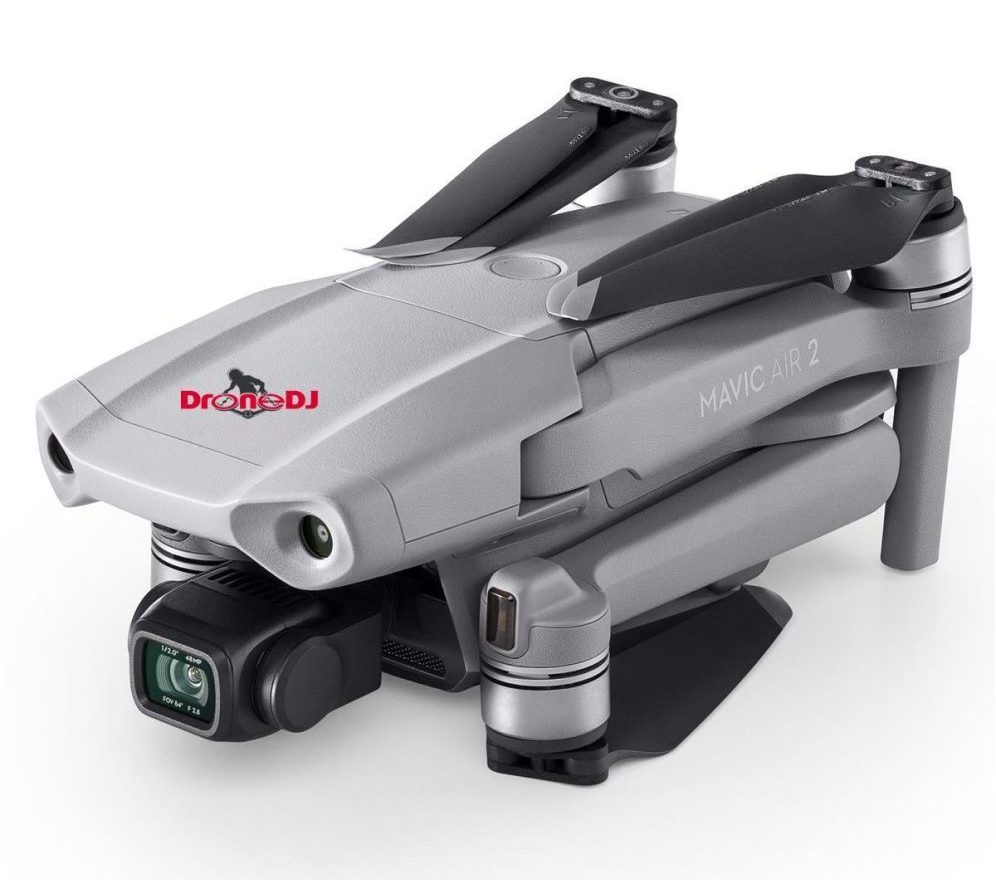 Image credit: DroneDJ
DJI Mavic Air 2 Camera Features:
Mavic Air 2 will come with upgraded 3-axis stabilisation camera feature for steady video recording and better quality photos. The camera will have an F/2.8 aperture and larger 1/2.3-inch CMOS sensor with 4X zoom.
It will capture the images up to 48 megapixel and 4K video recording. But Mavic Air 2 leak doesn't rectify the frame rates for video recording at this moment. They may have 30fps like the older model but fans expecting it to have upgraded 60fps with this new model so wait and watch.
Mavic Air 2 rumours by recent leak describe that it will have improved technology of ActiveTrack 3.0.  This new tech will allow the user to select an object and set automatic flight path around it.
Mavic Air 2 Battery:
This new upcoming Mavic Air 2 model will come with an upgraded battery of 3500 mAh for extra flight time. The battery will be almost 50% larger than Mavic Air and have 34 minutes of flight time which is 13 minutes more in comparison to the old model.
New upgraded controller features, design and speed:
DJI Mavic Air 2 controller may have the latest design that holds the smartphone on the top mount to get the proper view of video during flight operations.
The new controller will use OcuSync 2.0 technology which supports the 2.4GHz and 5.8Ghz both for better range. It won't have much interference with other Wi-Fi networks. It will have about 8 kilometres (or 5 miles) range with 1080p live video transmission ability.
Mavic Air 2 drone can fly up to the maximum speed of 68.4 kilometres (or 42.5 miles) per hour as per leaked documents. Maximum speed matches to the previous Mavic Air model, but it is less in comparison of some other DJI drone models.
Mavic Air 2 Sensors:
New Mavic Air 2 model has front, back and downward sensors which can help to avoid the obstacles on the way. It will come with the real-time obstacles avoidance feature while tracking and following the target for better protection.
Upcoming Mavic Air 2 model won't have upward or side-facing sensors like other Mavic 2 models. But it makes a difference when it comes to Pro flight riding so be mindful when you are taking your drone into tight spaces.
Other features of DJI Mavic Air 2:
Rumours suggest that DJI Mavic Air 2 may have two model variants, one with ADS-B and one without ADS-B technology. ADS-B can help to recognise the other flying objects such as aeroplanes and helicopters on the flight route. It also notifies the drone presence to other aircraft to avoid any crash and safe ride.
DJI Mavic Air 2 Price in Australia:
The new upcoming drone Mavic Air 2 will have different price tag according to extra features such as ADS-B. But it will be around the price range of $1299 (AUD) as per leaked information found from the reliable sources.
DJI Mavic Air 2 Release Date and Availability in Australia:
Release date of DJI Mavic Air 2 has been scheduled to 27th April in Australia and other countries. But it doesn't clearly say from what time it will be available to purchase in Australia, the USA and some other primary countries. Also, the COVID-19 may affect the stock availability and delivery of Mavic Air 2 worldwide.
Conclusion:
Mavic Air 2 sounds the good drone to have one for mid-level to the pro-level rider. It has a bunch of features such as 48MP camera, 4K video recording, extra flight time and some more to make rider happy. The launch date is set so let see what will be the price tag and availability in Australia, USA and other countries for Mavic Air 2 drone.
Checkout this Mavic Air 2 Review Video by "The Verge"