Microsoft has a plan to launch Xbox Series X and Xbox Series S during the holiday season this year. Both, Xbox Series S and Xbox Series X have advance specs and features to suits any level of gaming user.
The information about price, pre-order and release date of Xbox Series X and Series S has been confirmed at Twitter by Xbox official account.
This is the tweet…

Xbox Series X: $499 (ERP)
Xbox Series S: $299 (ERP)

Release date: November 10

Pre-order starts September 22: https://t.co/Dz5bRsAuwQ | #PowerYourDreams pic.twitter.com/MadZl4OOKJ

— Xbox (@Xbox) September 9, 2020
Specifications at a glance:
CPU: 8-core AMD Zen 2 @ 3.6GHz
GPU: AMD RDNA 2 – 20 CUs @ 1.565GHz (4 teraflops)
RAM: 10GB GDDR6
Storage: 512GB PCie Gen 4 NVME SSD (up to 1TB expansion card)
Video: 1440p @ 60fps (up to 120fps)
Game Play: Digital Only (No Blu-ray player)
Display: HDMI 2.1
Price: $499 AUD | $299 USD
Pre-Order: 22nd September 2020
Release Date: 10th November 2020
Xbox Series S vs Xbox Series X core Specs and Features:
The upcoming Xbox Series S going to know as smallest Xbox console ever. But its specification makes it one of the powerful budget gaming consoles.
Microsoft Xbox Series S sharing the same CPU (8-core AMD Zen 2) and GPU (8-core AMD Zen 2) chipset. The Series S will have 3.6GHz rather than 3.8GHz CPU like Series X which doesn't make much difference. But Series X GPU will perform at high as 52 CUs @ 1.825GHz and 12.15 Teraflops power whereas Series S GPU will perform at 20 CUs @ 1.565GHz and 4 Teraflops power. So GPU is the leading factor of huge pricing different for Series X and Series S gaming consoles by Microsoft.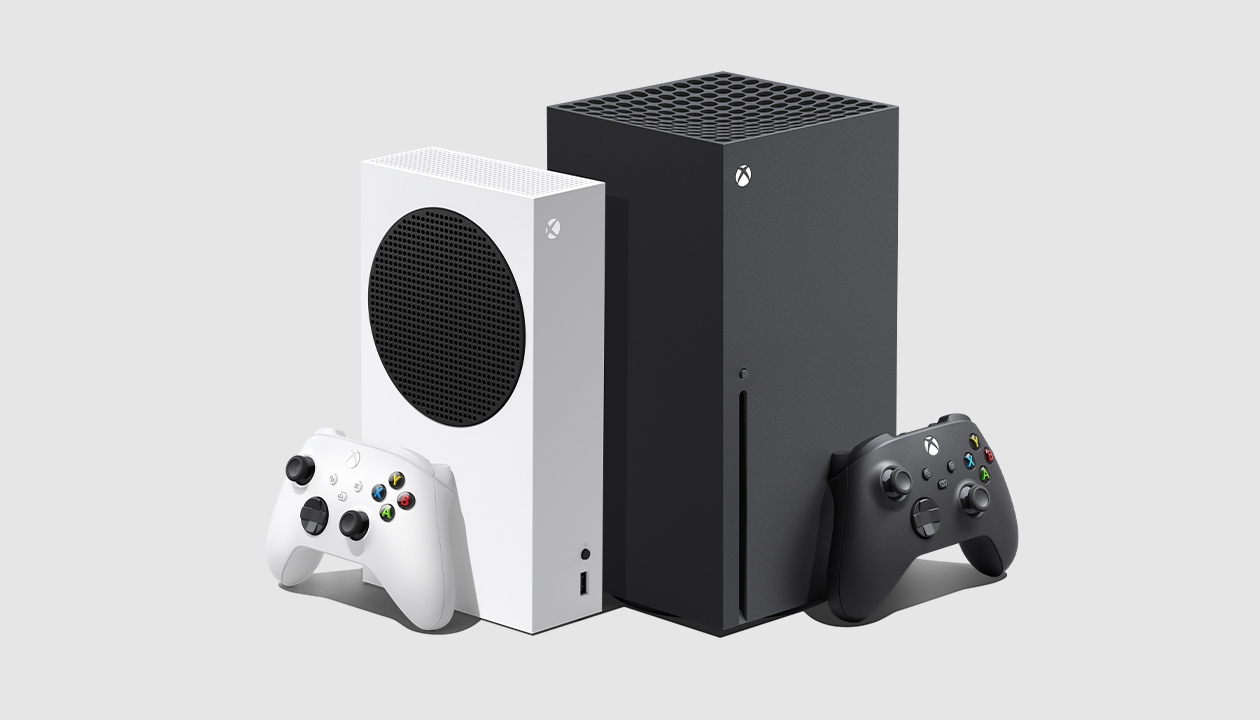 Image Credit: Xbox
Apart from the significant difference for GPU performance, Xbox Series S will have 10GB GDDR6 RAM in compare of 16GB GDDR6 RAM of Series X console. The Series S console will come with 512GB of NVME SSD storage space and 1TB expandable slot to download and install games on the console. The storage space of 512GB sounds little less for "Digital Only" console as games consume lots of space nowadays.
Series S vs Series X Video Resolution and Specs:
Microsoft's new Series S will have the highest video resolution of 1440p at 60fps and can go up to 120fps. But Xbox Series X does support the 4K resolution at up to 120 frames per second.
The new smallest gaming console Xbox Series S loaded with hardware scaler and can scale games up to 4K resolution to play it on 4K TV.  The console does have the other features like hardware-accelerated ray tracing, mesh shaders and variable rate shading.
A Series S gaming console will have HDMI 2.1 for display output to connect to the screens. The Series S is a digital version only so you users will miss the feature of playing games or movies on blu-ray media like Series X console.
Xbox Series S Release Date and Price:
Microsoft just announced the 10 November 2020 as an official launch date for Xbox Series S and Xbox Series X gaming consoles. The pre-orders for both consoles will start from 22 September as per information released on Xbox website and Xbox Twitter handle.
The new Xbox Series S console will cost $499 in Australia and $299 in the USA. The price for Series S seems pretty good in compares other existing gaming consoles available in the market. But if you are looking for the high-end gaming console, Series X will be available from the same date as Series S console. And Series X console will cost $750 in Australia and $499 in the USA.
Conclusion:
There are few consoles out there in the market by Microsoft, but Series S is the smallest gaming console of all versions. It has decent specs to perform at an optimum level of these next-gen devices. The powerful CPU, GPU, RAM and Storage at an affordable price of Series S makes it stands out amongst other gaming consoles.
Both, Series X and Series S gaming consoles coming out this November and pre-order starts from 22 September. It will come along the loads of new high-end, high-resolution games that will surprise the gamers. They also have Game Pass deals coming along to play it with online gaming communities.