Xbox Series X is the futuristic upcoming gaming console from Microsoft. The Series X console scheduled to launch later this year as per Microsoft's Xbox chief Phil Spencer. Phil Spencer believes that the launch of Series X may have some impact due to COVID-19. But the team is working hard to stick with the scheduled launch date of a new Xbox gaming console.
Features at a Glance:
CPU: 8x Zen 2 Cores at 3.8GHz (3.6GHz with SMT)
GPU: 12 TFLOPs, 52 CUs at 1.825GHz, Custom RDNA 2
MEMORY: 16GB GDDR6
STORAGE: 1TB Custom NVMe SSD (+ 1TB Expansion Card and USB 3.2 HDD Support)
OPTICAL DRIVE: 4K UHD Blu-ray Drive
PERFORMANCE: 4K at 60fps (goes up to 120fps + 8K Ready)
Estimated price: $749 (AUD)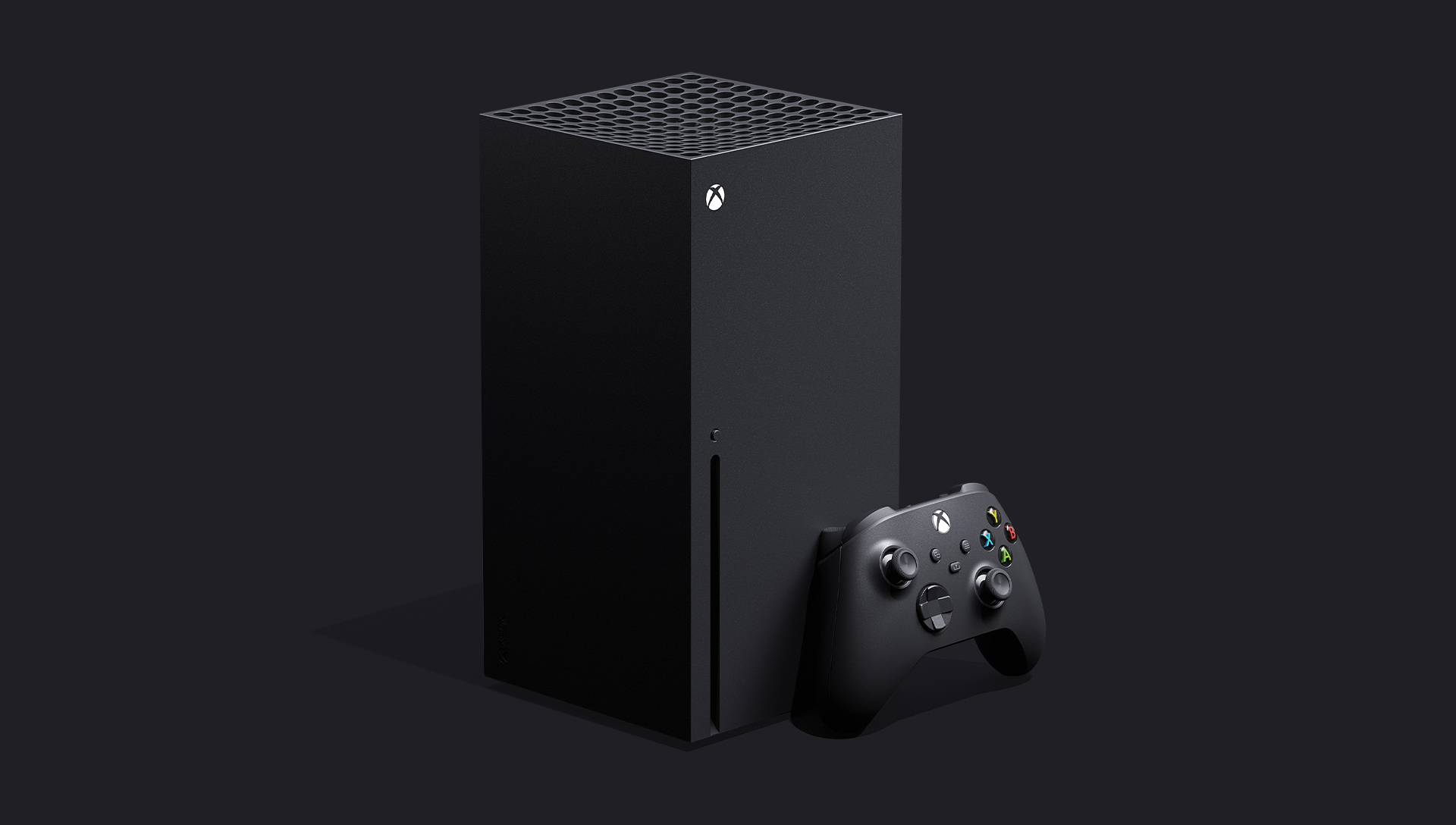 Image credit: Microsoft
What is the release date of new Xbox Series X?
Microsoft has set the holiday 2020 as the release date for their new upcoming gaming console. The November 26th 2020 predicted as the release date for "Xbox Series X" console. Due to the Coronavirus pandemic, there are some chances of having delays in the launch of the console. But Microsoft Xbox team is working hard to meet the Xbox fans expectations.
Xbox Series X Release Date updates:

Microsoft set the 10 November 2020 as an official release date for Series X & Series S gaming consoles. The pre-order for both consoles starts from 22 September 2020 as per official Xbox Blog.

The Series X price will be $749 and Series S will cost $499 to Australians.
What's new in Xbox Series X gaming console by Microsoft?
Xbox Series X is not an ordinary gaming console scheduled to launch by Microsoft. It designed for speed and performance. The new square tower design of Xbox Series X console will come with the lots of improvements. The three air-flow channels designed to distribute the temperatures evenly between the hardware. It will help to keep the console cool and quiet during active gameplay.
The console has a split motherboard to give some room to breathe for components. This new split motherboard feature will generate more output power for steady performance. It will have parallel integrated heat-sink chassis to support cooling architect, which will play a significant role to keep the console's temperature down. Also, increase the reliability and performance of the console.
Microsoft Series X CPU, GPU and Performance Overview:
The new Series X console looks impressive from the first impression but let's see what's inside the box? According to the reviewer Digital Foundry from Eurogamer, Series X will have AMD's Zen 2 CPU with 8 cores and 16 threads. The CPU has 3.6GHz speed performance that can boost up to 3.8GHz. The CPU built on Project Scarlett SoC (System on Chip) with updated TSMC's 7nm process technology. This new 7-nanometer chip will enhance the console performance for high-end Xbox games.
Xbox Series X GPU built for better performance than any other console. GPU has 12 teraflops compute power capabilities, and it will run at 1825 MHz with no boost features.
The massive 16GB of memory power is must-have hardware specs for advance gaming along with CPU and GPU compute power. The console board will have 6x 2GB and 4x 1GB chipset. Microsoft splits it into two types of memory functions. The first type of memory is for GPU Optimal memory of 10GB, which performs at 560GB/s. And the second type of memory is standard memory with 336GB/s performance.
Gaming console viewing performance:
The new Xbox gaming console "Series X" will support 4K resolution at 60fps and can go up to 120fps. The console comes as 8K ready for future updated gaming resolution requirements. The console will have 4K blu-ray drive for gaming DVD play or any other type of media disk.
Console's Storage Specifications:
The Series X gaming console will come with 1TB custom NVMe SSD, and also have the extra 1TB expansion drive PCI Express 4.0 slot. This new NVMe storage is excellent for the fast performance of gaming assets storage.
Microsoft has partnered with Seagate for its 1TB expansion drive. This external drive will be smaller in size and 2-3x faster in I/O performance.
The upcoming Series X gaming console by Microsoft may have better price range this time. They have learned from their mistake of having a higher price tag for gaming console such as Xbox One X.
– The latest Xbox One X price at Amazon.
The Series X predicted to have about $500 USD or $749 AUD price tag by many reviewers. So let's wait and watch until Microsoft release the Xbox Series X in November 2020. But we don't have any update about from when marketplace start to book Series X pre-orders?
The first look of Series X gameplay premier:
Xbox tweeted the image for the first look of Xbox Series X gameplay premiere details. It will happen on May 7th, 2020 at 8 AM Pacific Time or 11 AM Eastern Time zone.
You want to see games for the Xbox Series X? We want to show you games for the Xbox Series X.

Check out First Look next-gen gameplay from our global developers partners within #InsideXbox on Thursday, May 7 at 8am PT. pic.twitter.com/xVdgIeRBJX

— Xbox (@Xbox) April 30, 2020
The new games are arriving this holiday for various gaming console models. Ubisoft also confirmed that Assassin's Creed Valhalla would be the part of Microsoft gameplay premiere on May 7th.
Conclusion:
Microsoft's Xbox Series X is the new upcoming gaming console for next-gen gaming lovers. It will have loads of advance hardware that meets the future era of gaming. The Series X console built for reliability and performance along with the elegant design, look and feel.
There will be no gaming consoles come to nearby according to Microsoft. The November 26th 2020 scheduled as a Series X release date. You get amazed with 4K resolution, speed and power of such an advance gaming console.
In short, Xbox Series X will come with a complete entertainment package. The console built for ultimate performance & advance gaming experience. You can play 4K games, watch movies on blu-ray drive and store many high definition games on high-speed NVMe SSD. You can also attach the Expansion Drive up to 1TB that going to developed by Seagate.
So far, it looks terrific from its design side and robust specification inside the box. Stay tuned with us for more information about Microsoft Xbox Series X gaming console. We will update you once we have any further news about the console release date or price for Australia.