Google recently announced a new Android 12 operating system, which will power the upcoming Android devices. The new Android 12 loaded with many cool features such as personalise phone colours, notification animation and more. But unlikely Apple iOS, Google now focusing more on privacy and security features for their upcoming Android 12 OS.
Android 12 Privacy and Security Features:
Android 12 introducing a new single view "Privacy Dashboard", to show permissions settings for all apps. The dashboard shows which app is accessing the various type of data and how often they are accessing it. So you get a clear view of apps permissions, and you can change your settings accordingly. Basically, you gain control over how much personal information an app can access.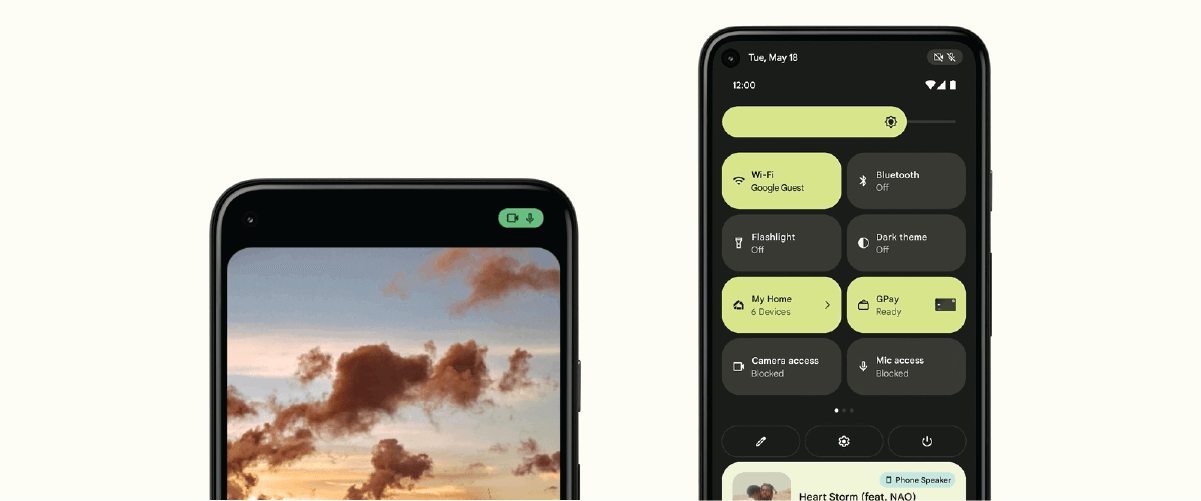 Image Credit: Google Blog
The most important privacy feature coming to the Android 12 is the camera and microphone indicator. Similarly to Apple, Android 12 will indicate if the Camera and Microphone are in use at the top right of the status bar. This small change can help identify if any app uses your camera or microphone in the background. Google is also adding two new toggles in the quick settings tab for camera and microphone. So you can block access to those sensors immediately if you notice inappropriate use. It will block access to the camera and microphone for every app on the phone.
Android 12 Location Privacy Features:
Android 12 is bringing another great feature to protect your privacy with location sharing options. You can choose "Approximate Location" for any app that doesn't require your exact location. More likely, this kind of feature helps with apps like weather, but you can set it for any app. For example, you check-in on Facebook for any place that may not require your precise location sometimes.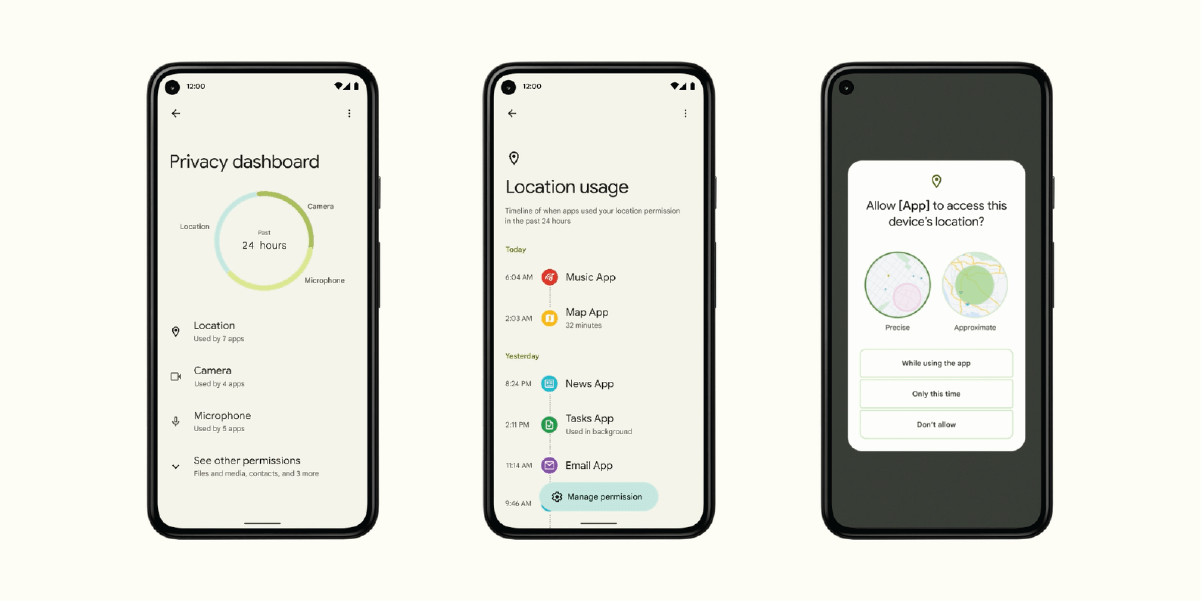 Image Credit: Google Blog
The precise or approximate location features is advantageous if you use them accordingly. Most of the time, online chat or video calling apps don't require knowing your location. Also, you can set permission to "While using the app" so it won't track your location all the time. The best example is Google Maps.  You only have to allow a location sharing option to this app while it is in use. Else, keep your privacy secured.
It is recommended to keep the location service off for social media platforms. These social media giants are tracking your location and other activities to feed you tailored ads. But some emergency services can save your life by tracking your location via Advanced Mobile Location service.
Final Thoughts:
Apart from the Android 12 privacy features, Google is building privacy protection directly into mobile OS. They are introducing Android Private Compute Core to keep personal information local and secure.
Indeed, Android 12 has many more features that will change the way to operate your new mobile phone. The features like auto-adapt colours for the entire theme based on wallpaper's dominant colour, widgets and more accessibility options. Google keeps improving the Android 12 OS and may bring some more exciting features before releasing them by the end of this year.
However, Apple and Google are trying to put users privacy first, which is the most needed feature nowadays. So, you may see many more privacy features in the near future for all upcoming mobile devices. The growing privacy concerns may bring more software and hardware-based solutions tomorrow for the unpredictable technology world.